We'd be lying if we said we weren't daydreaming about Easter Jeep Safari right now. It's been almost a month since the conclusion of this year's event and we are already feeling the itch to get back out there for next year. There's no better feeling than conquering the gnarliest terrain in the United States with hundreds of fellow off-road enthusiasts. Not to mention the town of Moab is just plain awesome—it's rich history of Jeep culture is virtually unmatched. While we had an absolute blast the entire week, we thought we'd highlight some of our favorite trails and memories from this year's event.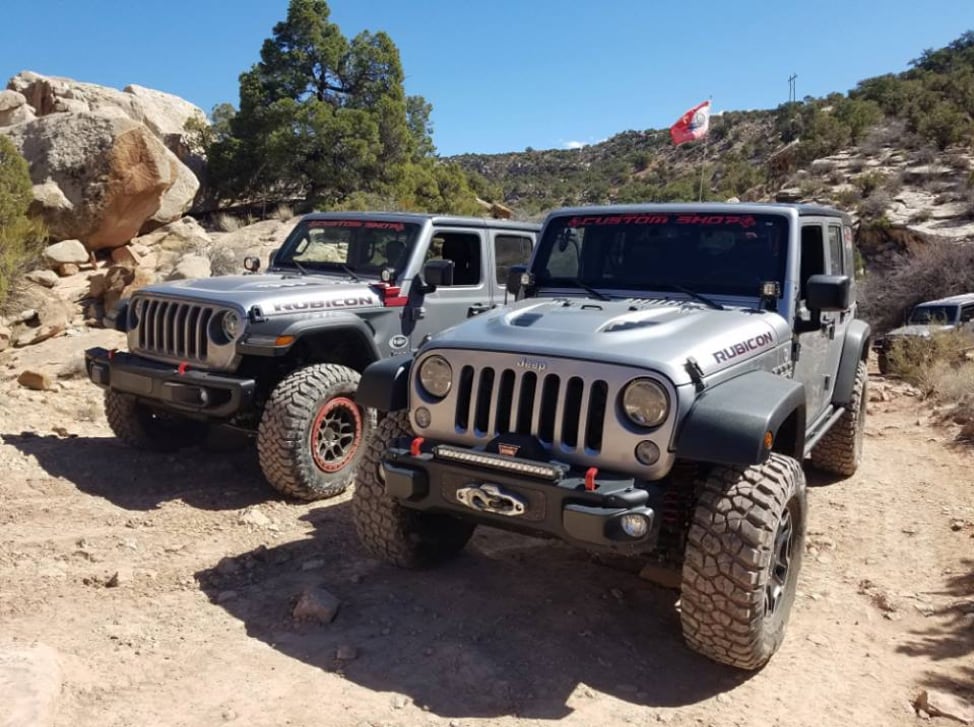 Strike Ravine Trail
We started our Easter Jeep Safari on Strike Ravine Trail. With plenty of loose sandy dirt to get our tires used to the desert landscape, this trail was a blast to crawl over, the trail offered incredible views of the desert landscape and was an excellent start to a fantastic trip.
Top of the World Trail
There's a reason they call it Top of the World. The views from this trail are nothing short of breathtaking. Just check out the pictures below! This trail was the ultimate payoff for some seriously difficult off-roading. You truly do feel like you are on the top of the world as you gaze out upon the majestic canyons and valleys below. Not to mention the snow-capped mountains act as a backdrop which adds to the duality of beauty found in Moab—harsh desert land juxtaposed with elegant white peaks.
Kane Creek
Kane Creek was a blast because of how difficult the trail was. We had to fit through many tight squeezes that surely would have ended in disaster if we hadn't had our team out there guiding us through, inch by inch. The views were incredible and the weather was perfect. We couldn't have asked for a better day to and trail to test out our new JL Rubicon.
Is it 2019 yet? We can't wait to get back down to Moab and the Easter Jeep Safari could not come faster after how much fun we had this year. Looking to join us next time around? Let us know in the comment section below and stop by our dealership to find the perfect canyon crawler to conquer next year's event!