There's nothing more quintessentially American than a backyard barbecue bash. It's a place for friends and family to gather and enjoy one of Americans' favorite pastimes—firing up the grill! Everyone enjoys grill season, and there's no better time to break out the grill than the summertime. As if you needed another excuse to light up the grill—we know, you don't—it's also National Grilling Month! Here are just a few recipes that are easy, delicious, and will ensure your National Grilling Month is the best it can be: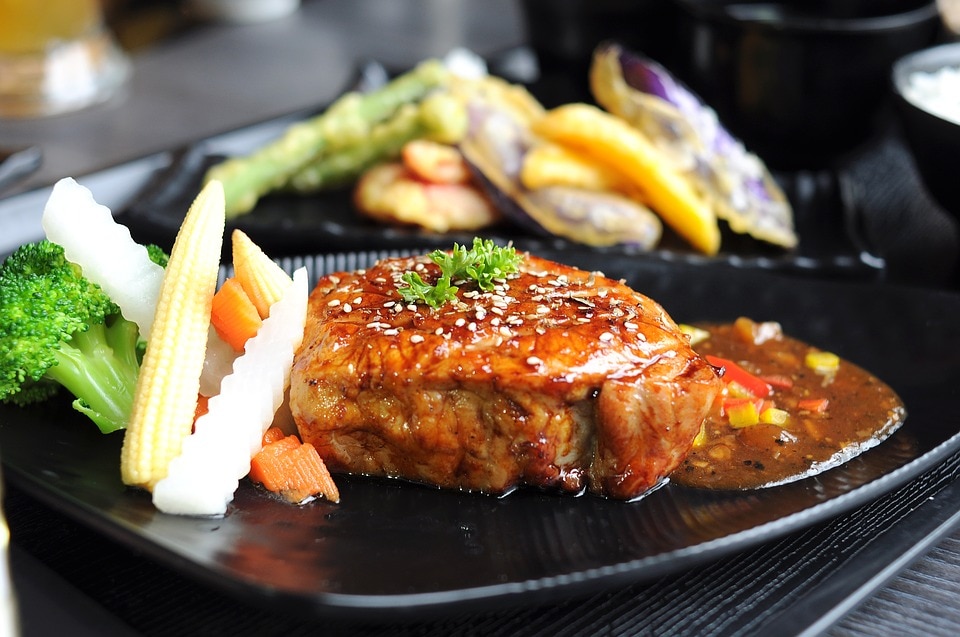 Honey Soy Pork Chops
This recipe is so easy it only requires five ingredients. Don't be fooled by its simplicity—the flavor is nothing short of incredible. Here's what you'll need:
¼ cup honey
½ cup soy sauce
2 garlic cloves
Red pepper flakes
4 pork chops
The actual recipe couldn't be easier to make. Just mix all ingredients together thoroughly, add the pork chops, and marinate for two hours. Throw them on the grill for about eight minutes each side and you've got some of the tastiest pork chops in town!
Recipe via: Delish.com
Sweet Chili Lime Chicken
Another incredibly easy recipe to prepare and make, this chicken dish will leave your pallet craving more every time you see a grill in someone's backyard! Here's what you need:
1 cup sweet chili sauce
Lime juice (2 limes)
¼ cup soy sauce
1 lb. boneless chicken breasts
garnishes: green onions, lime wedges.
Similar to the pork chop recipe above, mix the sweet chili sauce with the lime juice and soy sauce, but reserve half of the mixture for basting. Marinate the chicken breast in the mixture for a couple of hours. Then toss them on the grill until cooked through. Baste the chicken as it cooks with the extra marinade and serve with green onions and lime wedges as garnishes.
Recipe via: Delish.com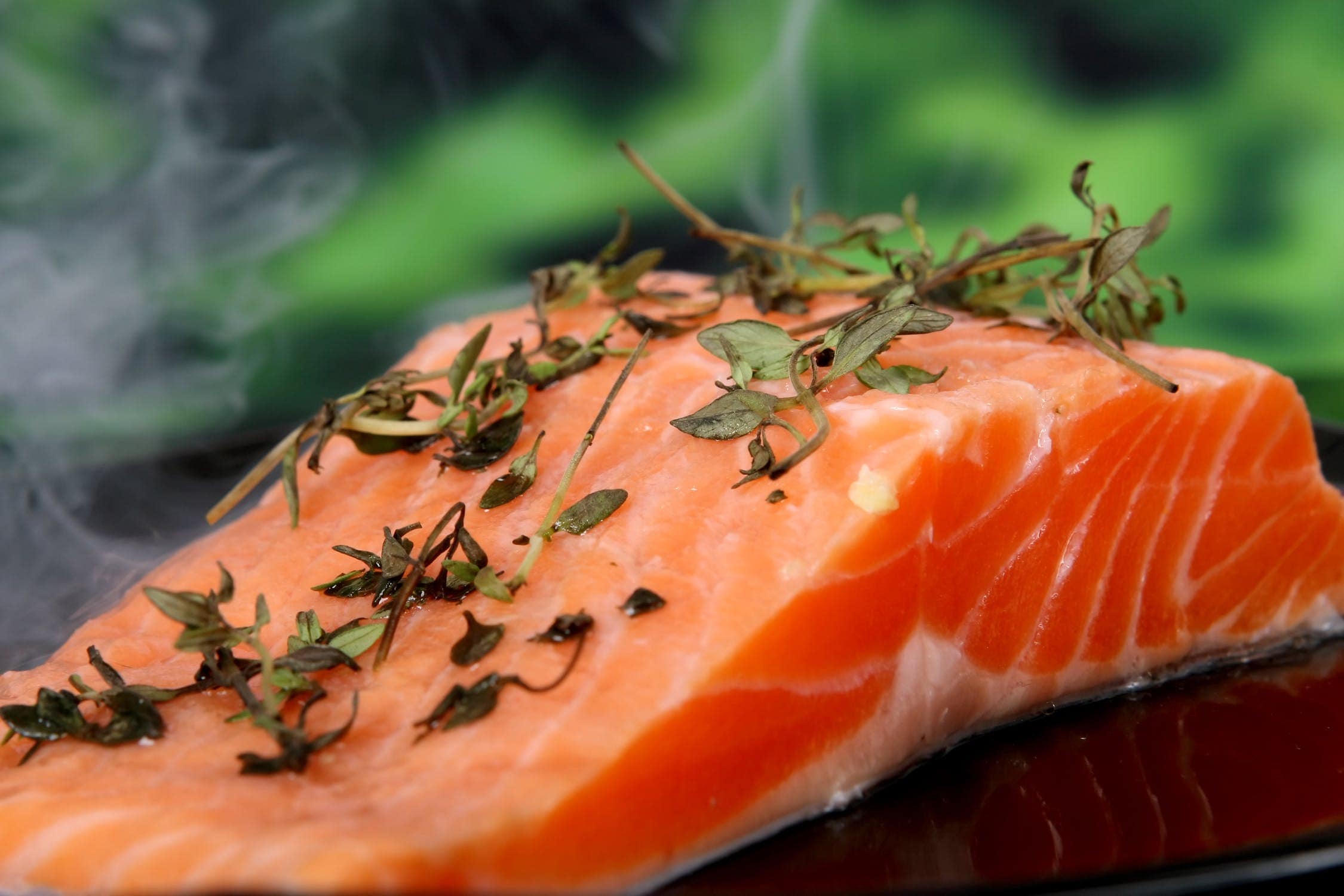 Grilled Salmon with Asparagus
We told you these recipes were easy! This one follows the trend but makes cleanup even easier. If you're a fan of seafood, you have to try this Salmon recipe! Here's everything you'll need:
20 asparagus, trimmed
4 6-ounce salmon filets
4 tbsp. butter
2 sliced lemons
salt & pepper
garnishes: fresh dill
Place two sheets of foil on top of each other, flat on a surface. Place about five asparagus on the foil and top with a salmon filet. Top the salmon filet with one tbsp. of butter and two lemon slices. Loosely wrap the foil around everything, creating a pocket for easy cooking and cleanup. Cook on high heat for around 10 minutes or until the salmon is cooked through. Garnish with fresh dill and enjoy this summery recipe!
Recipe via: Delish.com
What are you waiting for? Fire up the grill and enjoy National Grilling Month with these simple and delicious recipes. Have some recipes of your own? Share them in the comments below! We'd love to hear what you're planning on cooking up this summer.